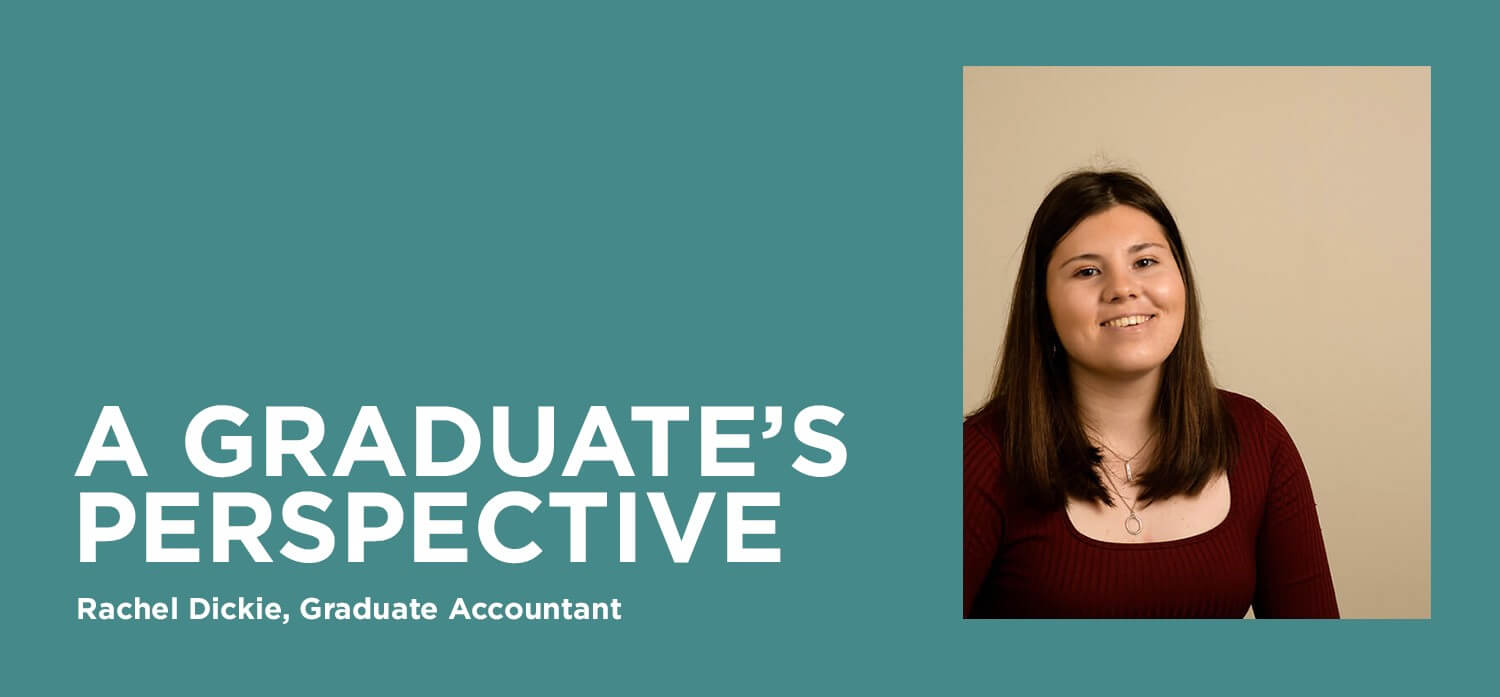 A graduate's perspective
How one graduate managed her first job during a global pandemic
I joined Connected Accountants at the end of February last year, after finishing my degree at Massey University in November 2019. 
I was 1 month into my new role as a graduate at Connected Accountants when Covid-19 sent us into a nationwide lockdown. While it has been a scary time and continues to be very trying for many people, there are a few reasons why I'm lucky to be working for such a great firm!
Coping with Covid as a new starter
Connected Accountants, being mainly paperless, allowed me to go home to Taranaki to be with my family during our nation-wide lockdown and made the transition to working from home easy. As someone who had been living in Wellington for just under a month, the thought of not being with my family was very scary, so I'm grateful I had the opportunity to stay with them. A month into the job and I still had little clue as to what I was doing which is where technology came in handy. Daily Zoom calls were great for asking questions (which I had a lot of), and Microsoft Teams was fantastic for keeping in touch with the team!
Opportunities abound
My favourite thing about working at Connected Accountants is the number of professional opportunities I get in my role as a grad. My first week I was tagging along with Anne to a client meeting, which believe me is very nerve-wracking the first time! A couple of weeks later I went to a client meeting solo! It's nice having these opportunities because meeting clients gives a better perspective on the work I'm doing. It also gives me a chance to develop relationships with clients. In doing this I've been pushed out of my comfort zone from day one which is something I've learned I thrive on!
A day in the life of an accounting grad
A normal day for me as an accounting graduate typically involves meeting with clients, preparing GST returns, as well as working on annual accounts among many other things. My day-to-day normally involves lots of questions and lots of note taking!
Some key skills expected of me as a graduate at Connected Accountants is being able to manage my workload, meeting deadlines and communicating effectively with the team. These are all important skills to carry throughout an accountancy career. 
Culture makes a difference
Axe throwing is something I'd never thought I'd do when I was applying for grad jobs but is something, I can now tick off my bucket list! We have a very strong workplace culture at Connected Accountants which includes fortnightly drinks and cocktail making classes! It's been nice having events like these to get to know the team better as well as feeling included in the group. Starting a new job is always tough and the culture of Connected Accountants has made me feel welcome which is awesome!
There is a supportive culture at Connected Accountants and this has given me the opportunity to give things a go, challenge myself and figure out my working style. What's great about my life as a grad here at Connected Accountants is the ability to be independent. I was given a lot of responsibility early on, but I was also trusted to get the work done and to a quality standard - which is great. I've discovered I like to give things a go and come up with questions as I go along. Now, if get stuck on something, and I'm not able to receive guidance straight away, I'm able to problem solve on my own.
Continuing to learn and grow
Having now spent a year here, there are a few things I've learned. I've learned to prepare tax returns and annual accounts, communicate with clients as well as develop professionally through my study on the chartered accountancy pathway. 
I'm very grateful for the experience Connected Accountants has provided me so far and I can't wait to see where my career goes from here!