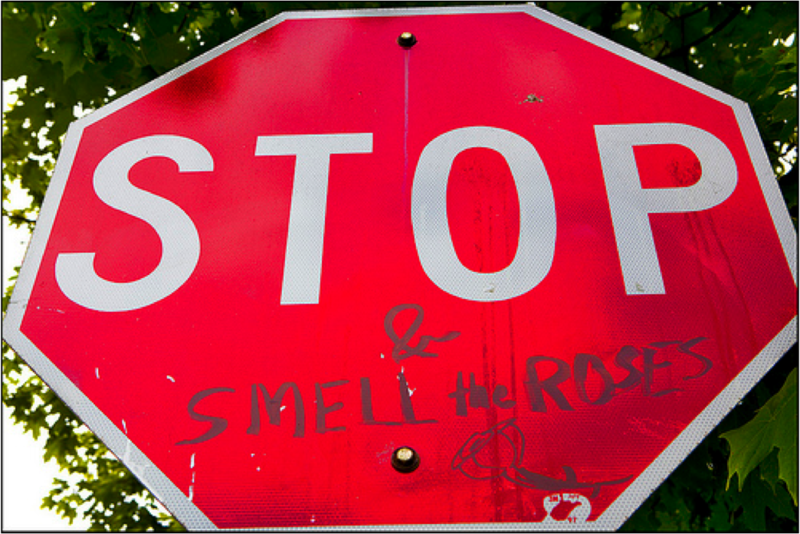 Smell the Roses!!
The most recent updates to Xero mean that you can now spend less time on admin stuff and take time out to smell the roses or  lie in the sun or play with your kids or even think about strategic issues – whatever is the most important thing to you.
Number one major improvement is online invoices.  As well as sending a pdf of the invoice to your customer, they will also get a link to an online invoice.  Click on that link and they'll have the ability to save it straight into their own Xero as a draft payables invoice – no re-keying!!  Not only will the full invoice description come through, but the original invoice will also be attached within the data record.
I, for one, think that this is a huge time-saver.
Number two major improvement is the ability to do budgets by tracking code, something that has long been in the pipeline.  We use tracking codes in lots of different ways.  Here's some examples of where we've found them to be really useful:
for multi-property rental investments you can get accurate information on each property – it's income and its costs.  This includes being able to split depreciation out by property, if you set it up from the start.
for multi-division companies we've used it to create different profit centres and allocate income and costs between those profit centres.  Having the ability to raise themed invoices for each division was the first step in this process.
for not-for-profits that receive specific-purpose grants we've used them to keep track of income and expenditure against the grants.  This functionality also makes it really easy to report back to funders at the end of the project or period.
we've used tracking codes to split costs between deductible or non-deductible expenses so that it is really easy to see the tax situation throughout the year.
for tradies that don't have a separate job/project management system, we've used tracking to capture expenditure against jobs – this has made it really easy for them to pick up the materials costs so that everything is invoiced to the customer.
for entities that want to measure not only the inputs (costs)  but the outputs (ie spend on various activities), then tracking has been really useful.
And I'm sure we're only scratching at the surface – you are limited by the number of tracking areas (two) and your own imagination.  What it really comes down to is that standard financial reporting is not always enough for what you need to efficiently and effectively mange your business.
So, we've been waiting  with great anticipation for the ability to load budgets by tracking category into Xero so that we can get even greater clarity about the business operations at the click of a mouse.  No more manual manipulation of reports required.
And now that daylight savings is here, I'm really looking forward to having the extra time in my day to enjoy the evening sun,  with a glass of wine in my hand and the smell of new roses in the air.  Fab.