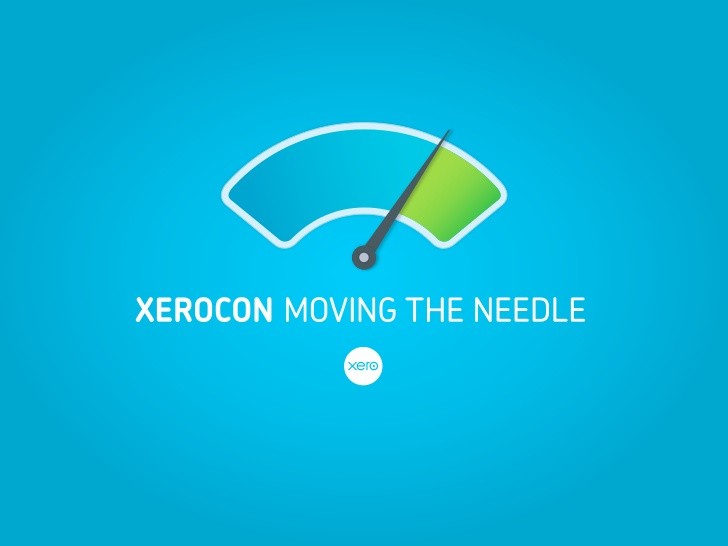 Xerocon 2012: What's coming up next!
The third Xero conference lived up to all expectations – giving insights into how our favorite  accounting system is going to be improved, providing an opportunity to find out  about other solutions that integrate directly into Xero, and also extending our knowledge on how technology solutions can improve business productivity and information management.  Plus they throw a damn good party at the awards ceremony in the evening, including a lively performance from Tina Cross & Suzanne Lynch that kept (some of) us on the dance floor until late.
One of the things that always enthralls me about Xerocon is the enthusiasm of all the Xero team, all of whom clearly love their work and the idea of making accounting cool and stylish – not an easy task!  And I just love the way that they are instrumental in helping lots of NZ tech companies extend their reach globally.  It's things like this that will help NZ increase GDP.  And I, for one, am more than happy to be branded one- eyed and parochial, when there are such world- class business solutions developed here.
The next phase of development of Xero is aimed at making the single ledger a reality, across the board.  The single ledger concept is what lies at the heart of Xero – with both the business owner and external financial advisers working on the same data and producing reports directly from the system.  So developments over the next few months will be aimed at improving reporting capability and paving the way for the production of customizable financial reports, including the ability to bring in tables or charts from excel or word.
This also brings benchmarking closer to a reality. We just love the idea of joining a.  benchmark group with other like businesses to contribute key statistics on a regular basis.  While we have always tried to get benchmark information, the reality is that is often over a year old, inconsistent and not that reliable.
While these changes are aimed mostly at accountants, there's also plenty in the development pipeline that will help you, as a business owner.  While these will not be in the February release, expect to see ongoing improvements over the year ahead, including:
The ability to apply discounts to standard prices and show that discount on the invoice
The ability to have purchase orders or customer quotes sent out from Xero
A stock lite, which will not compete with specialised stock systems like Unleashed – possibly more along the lines of the Xero payroll
The ability to send out remittances advices to suppliers when you pay their invoices so reconciliations are easier
Improved set up & conversion tools – there are a number of users overseas who are looking at developing tools to ease the conversion process (and trust me, it's not that easy if you convert to Xero mid way through the year) so Xero will create an XML import & use those tools.
Global search, so that you don't have to go into bank or receivables or payables to find a transaction
There will be lots of changes to Xero mobile including extending the app to Android users, the ability to reconcile transactions (which will be great for people that use the Debtor Daddy debt collection add-on.  And if you don't know about Debtor Daddy, talk to us because we reckon it really does improve debt collection!), and a Xero personal mobile version.
Xero invoices capable of being sent as an online invoice rather than a pdf,  which the customer can record directly into Xero.  Which is great, because sometimes you don't know if your customers also use Xero, or you don't know their Xero key to do Xero2Xero transactions.
The Xero website will soon also include  a Xero community page.  There is already a great Xero LinkedIn group that is very active.  If you ever want to know how to do something in Xero, how other solutions work with Xero, then become a member and just post a query.  And Xero is often on the site themselves, so they are well aware of what their customers are saying or wanting.
The number of other cloud solutions that now integrate with Xero has increased significantly over the past year.  While Xero is a fabulously simple and beautiful accounting system, most businesses have a more critical system that gathers & provides information about the key business systems – things like a job management, or retail, or rostering system that they just can't manage without.  The ideal solution for many businesses will include a selection of cloud solutions that integrate directly so that data needs only be entered once and updates flow though to all systems.
The beauty of cloud solutions is that you only buy what you want to use, and that you can easily scale up or add additional solutions as your business grows.  So, while Xero might be all you need at the start of your business life, payroll, or job management, or online sales solutions, or whatever, can all be added when you need them.
We couldn't  help noticing an increase in the number of specialized niche products.  For example, there are now solutions aimed at membership style organizations, or for specific trades.  So you can build your own customized suite of business enterprise solutions, where nothing is superfluous, and it can be scaled up so easily as your business grows.  We're finding our need for different tools growing as we do – so our suite of SaaS solutions will soon include job management, CRM, accounting,  web marketing,  payroll, file sharing, electronic signatures and debt collection.
I get really excited by this sort of stuff – the ability to build a really powerful business and information management system that only a few years ago would have only been possible after spending a few hundred grand on the software and an exorbitant level of consulting fees for implementation and training.  Stunning!!