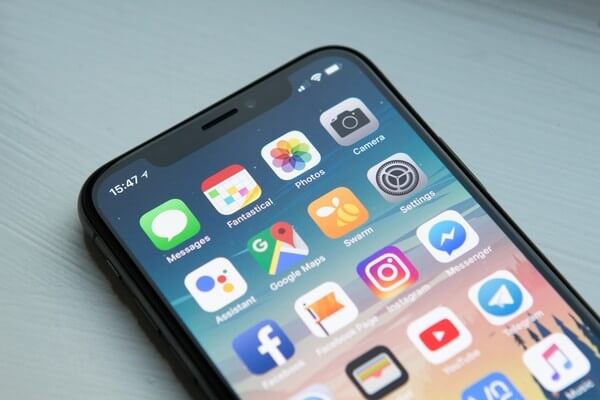 How to pick the right add-on apps for your business
In today's technology crazed world, there are apps to solve problems you've never even heard of. With over 500 different Xero add-on apps already, it's nearly impossible to know the functions and benefits of every one of these. So how do you pick the best add-ons for your business, and how do you ensure they are giving you the best value for your money and time?
The right app
To briefly explain, right from inception Xero kept their focus simple: to make the make the best accounting software around. Of course, just plain old accounting software doesn't cut it in today's business world; you need to manage your jobs, inventory, payroll, receipts, reporting, point-of-sale, and so on.
Xero knew this, so they built doors into their software and actively encouraged others to create complementary software to solve problems that Xero wasn't best equipped to do themselves. This was the birth-place of the Xero app marketplace; a network of apps that could create a custom suite of software to solve the needs of any business.
After 10 years in the game, Xero still has a strong focus on growth and development and shows no sign of slowing down anytime soon. The add-ons have an equally insatiable hunger for growth and improvement and, with a continually changing software environment, more and more problems are being identified so consequently more and more apps are being produced to solve these.
It can be tricky then picking the best apps to use in such a dynamic environment, let alone ensuring your current apps are still relevant for your needs.
So how?
Picking apps, like any potentially onerous task, is best broken down into small simple steps:
Evaluate your current processes
Pick one weakness and find an app to solve it
Review your current suite of apps
1. Evaluate your current processes
Start with what you do
Rather than scouting apps to see if what they do would be useful to your business, start with what you do and work backwards to find an app that will help you do that thing better.
Walk through the various tasks and processes that are needed for your business to operate, in particular those which exhaust the most resources.
Basically, just ask yourself a bunch of how questions; how do you:
Pay and get paid;
Store and record information;
Communicate;
Monitor your resources;
Know where you're at and where you're going;
Look for what's not working
Identify those processes in your workflow that can be improved or automated, even if it's just a wish-list or you're unsure if a better solution even exists.
It helps to prioritise these as you will want to focus on improving the processes that, if improved, have the potential to save you the most time, stress, and money.
2. Pick one weakness and find an app to solve it
Go shopping
Now you know what you can improve on in your business, pick the highest ranked process and start browsing for an app that might improve this.
The first place to look is the Xero App Marketplace. Although there are over 500 apps in here, Xero help us out by grouping these by functionality or business type which will give you a decent idea of what's available. In Xero-style, the pages are click friendly and concise, with basic information for each app and links to keep digging.
Once you have an idea of what you might be after, find out what other people think about it. The marketplace is great for browsing, but Xero stays out of rating and comparing these apps, so instead you might wish to browse for some reviews to get some active opinions. Another great option is to talk to your accountant – Xero and the Apps both market their software directly to accountants, so they will often have knowledge of the app and how it works or may even use the app themselves
Jump on in
Once you've picked the app you believe is best, jump on in and get the app set up and running.
Set up is typically straight-forward with the ability to plug into your already existing Xero account. Often apps have teams dedicated to getting things plugged in and working correctly, and they are usually more than willing to help you understand how to use the app.
It's also no marriage to each app; most apps are on a month-by-month subscription and, with the relative ease of set-up, it's no major challenge to switch and swap your apps around. Often the apps will have the first month free, or demo version to help determine if their software will be the right fit.
3. Review your current suite of apps
Take a step back
Just as important as finding the right app is making sure that, once it's up and running, the app is doing what you need it to do.
Just take a step back from day to day and check:
Does the app save you time, or money, or cause less stress?
Does it cost less than the original process?
Could the process still be improved, or is the app being used as efficiently as it could be?
Is there additional functionality required that the app doesn't provide?
If in doubt, head back to step one and identify if the underlying problem is being addressed. It might be the underlying problem isn't completely being solved by the app, or that the app is addressing an issue that's no longer relevant.
Big picture
As the apps are typically focussed on one process, it's easy to end up with a collection of different apps, so it's important to make sure that all the apps you use work together to create an efficient network.
With increasing numbers of apps and complexities, look out for inefficiencies such as:
You might have one app working brilliantly, but it doesn't connect very well with your other software;
You might end up with 2 apps that effectively do the same thing or significantly overlap; or
There could be processes (like data entry) that you find yourself repeating.