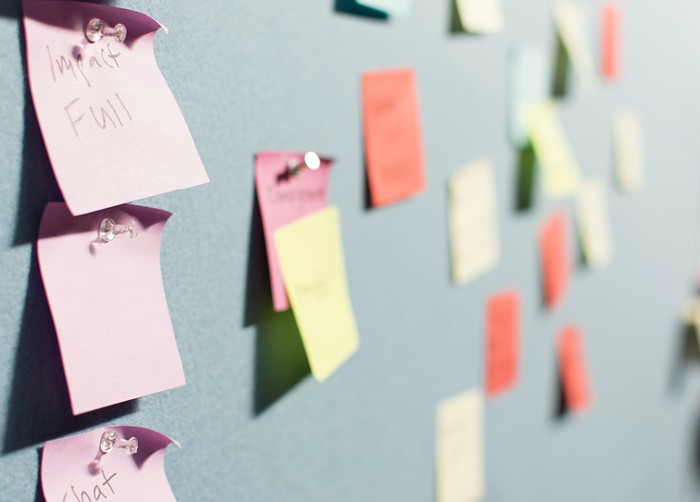 It's been 12 months and I've achieved... what?
With the end of yet another year approaching it's a wonderful time to reflect on how your business and your financial situation have progressed. Below are some simple questions that will help you reflect, find areas for improvement, and innovate into next year.
"We don't learn from experience… we learn from reflecting on experience." - John Dewey
We have come out the other side of a couple of unusual and challenging years for everyone but particularly for small businesses, and rolled into times of economic uncertainty. You've thrown the stone and you've landed somewhere. Is it where you wanted it to land? Is it close? Is it in another direction altogether? Reflecting on the experience and the year that has been is essential to mapping out your next steps.
3 Questions to ask to help with reflection:
Here are a few questions to help you reflect. They are open-ended and will help you zero in on the most important areas. These questions can be used for both financial and non-financial reflective practice.
1. What worked?
Look at the things that worked well for you and your business and note them on a piece of paper. Did you land that big client? Was your business able to operate effectively whilst we were in lockdown? Was employee engagement up? Have you been able to start saving? Did work-life balance improve? Have you developed deeper relationships?
Note your wins and pat yourself on the back, well done! Reflection is a time for celebration and then making sure you repeat that success. Now's the time to probe a little deeper and ensure we understand what made those wins a positive for you and your business.
2. What didn't work and what can we work on?
What were the important opportunities that were missed or lost? What ventures did not quite work out as planned? What bottlenecks or barriers have we experienced? What was hard, and why? Through self-awareness, we're trying to identify the actions that did not result in a positive outcome.
The saying goes that the definition of insanity is doing the same thing over and over again and expecting different results. If your plans did not work out, we should review the situation to work out what we can influence to turn that negative outcome into something that will work in the future.
If our more in-depth analysis indicates that our approach or plan will not be successful, doesn't fit our values, or won't contribute to the big picture, then we need to cut our losses and move on.
3. What will I do differently?
How can I approach a subject from a different angle? How do the identified actions affect the various stakeholders? What is the path that best aligns with my values? What efficiencies could be gained, and how? Can I set targets? Should I review my situation more often?
This is where you get the most value from self-reflection. Understanding how we can use our past experiences to create true influence on the future means we are learning and progressing.
This is a simplistic model of self-reflection but it's an easy, natural way to reflect. You will be surprised at some of the ideas that come out of this process. It is also an interesting discussion to have with someone else and benefits from different perspectives and ideas.
So, what is stopping you?
Depending on your circumstances there may be many barriers stopping you from working through these questions. Here are some of the common barriers you could face and how you should plan to overcome them.
No time - You need to make time for this activity. This exercise should be seen as an investment into your business and its growth. Split these questions up into bite-sized periods throughout your week to make things more manageable.
Environment – Finding a comfortable location that ensures you are in the right mindset can be hard. Think about where you feel most comfortable when you want to reflect/think. Try and get yourself away from your normal daily work environment and away from those distractions.
Motivation – Doing this at the end of a busy and mentally draining day may not yield the results you want. Figure out a time in your day when your mind is most fresh and flowing with ideas.
How can we help?
Managing a business can be a lonely task so making sure you have a great support team around you who will challenge ideas and assumptions and provide insights is important. The failure of most plans is not the quality of the ideas, but the lack of implementation and accountability.
We have put together a worksheet with all the questions you need to reflect on the three areas of freedom: financial, mind, and time - called the Three Freedoms. The objective of this exercise is to help you take time out of your business to reflect, think about what you want to achieve next year, and work out how you can achieve your Three Freedoms and live the lifestyle you want.
The quick-fire 15-question worksheet takes 30 minutes or less, depending on how much time you want to dedicate to it! Questions include:
How much time do you spend on paperwork/tools each week?
What is one goal you want to achieve to help you achieve financial, mental, or time freedom?
What are three areas of your business that cause you the most stress?
If you'd like a copy of the free worksheet and some help with your planning in 2023 then now's the time to get in touch! Contact us to set up a free introductory meeting and get reflecting!