Naming your business - expert advice on the challenges you will face.
Choosing a name is an important step in getting your business off to a great start. Creating a brand that sounds awesome and communicates what your business stands for will be motivating and can contribute to the success of your business.
Our best advice is to start with a clear idea of what you want to say about your business and what you want your customers to feel. If you are unsure at this point then you'll benefit from a planning session to articulate your purpose, vision and values. There's plenty of evidence showing that purpose led businesses are better businesses – so make sure you understand and plan around yours.
Next steps: take a blank sheet of paper and start brainstorming. Think of some keywords, ideas and themes and set yourself a time limit. Come back to it a few times and see how you go. From there, test it out on friends or relatives – how do they feel about it and what are their ideas?
The process is exciting, frustrating and exhausting – but worthwhile.
We spoke to Richie Connell – consulting partner at Thrival Partners and Matthew Hayes - trademark and branding strategist at AJ Park, here's what they had to say:
From a marketing, legal or IP perspective, what's important in a business name?
Richie: There are a number of angles to approach this. It's best to first consider the market service you are offering and who you're aiming to connect with as a business. Does the name reflect this in a way that you think reflects the service offering? Then I'd ask myself 'is it memorable', 'does it flow in conversation?'. There's also around seven different 'types' of naming conventions for a business, which range from ideas like 'meaningful' and 'distinctive' through to 'ownable' and 'visual'. The trick is finding a place that you think works for the offering. Then there are taglines or descriptors to get into...it's a process!

Matthew: Be distinctive. Take your time to choose a name that's distinctive and stands out from the crowd. Those can become the strongest brands.
Be flexible. If your first choice is taken, go to your plan B. There's no point buying a fight with someone who's already using the same or similar name in your space when you're starting out.
Be proactive. Protect your name in the best way possible by filing a trade mark application. That will give you exclusive rights to the name throughout New Zealand, and then make sure you defend your patch if you need to.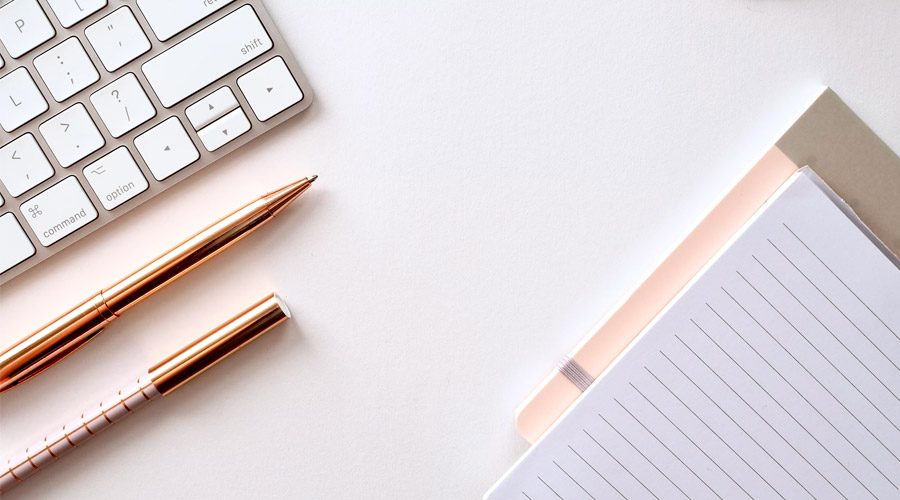 Why is naming a business so difficult?
Richie: Because all the good ones are taken! Well, in reality, I'd think about it like this. Try to find a name that you are happy to share on a business card with a prospect. Remember you are tied to that brand by the way that you market it. So you have to like it and believe in what it stands for. So sometimes it can be a bit of a hard nut to crack. One bit of advice though - don't put a 'limited' or 'ltd' in the logo of the business. It's not a requirement and just adds noise.
A recent case study
We were recently talking with high quality gin distiller Rōhi around their strategy to export gin to Japan. The name Rōhi means 'roses' in Māori. It resonates in NZ and communicates the link with the head distiller's last name and the company values of sustainability, premium quality, and cultivating a happy team. However, a quick search revealed that the same word in Japanese means 'wasteful and extravagant'. The Japanese meaning was a long way removed from the values of the company – closer to the opposite. We confirmed the meaning with a Japanese distributor and surprisingly their perspective was that the brand would resonate with their customers. A perplexing problem! The lesson here is that you should never assume anything, especially the idea that your customers think like you do – watch this space, and if you are perplexed, you can order gin by e-mailing Mark at markrose10@gmail.com .
While we were at it, we asked founder Mark Rose how he landed on Rōhi as a name. Here's his answer >>
"Yes, finding a name is really difficult! Zoe and I had a million and one names including Hallucinogin (which I trademarked, and I will get around to using). We told all our friends about our plight of trying to find a name and then one of them said "how about Rōhi,  which is Māori for Rose, and that's your surname!" It immediately kind of stuck and it was far better than all those crappy 'gin' play on words I was looking at, so we just went with it. It is a strange sort of name but one of those names that becomes really familiar and comfortable over time, like Hendricks.  Izumi, my japanese importer, likes that the name means waste and extravance in Japanese because it is interesting and kind of funny. People want to know a bit more and when they get the explanation that it is Māori for Rose they get that 'AHA' moment."


Final thoughts
You'll want to ensure that a domain name is available and check that you are not treading on the intellectual property rights (IP) of others. A great tool to quickly check this is One Check, which will tell you if the company name and if domains are available. Whilst One Check will also give you an indication on whether a trade mark is available, you should not rely on this alone (we've seen this go wrong before). Get in touch with a reputable IP lawyer or call us and we will put you in touch with one.
We're business curious and we'd love to hear what you have brewing. Contact us today to throw around some ideas or to talk through your business planning, accounting and taxation requirements.